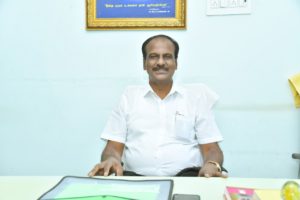 Education is the most powerful weapon
Which you can use to change the world.
A.P.J.Abdul kalam
Nursing profession is the noblest of all profession and in immense demand globally, offering a highly rewarding career. Nehru Nursing college was established in the year 1999 and has achieved great recognition. The aim of this institution is to prepare forefront of health care.
Our college has an excellent infrastructure, beautiful campus, supportive learning environment, career oriented discipline, good clinical and library facilities. Students of Nehru Nursing College are groomed carefully with the virtues of hard work, discipline and ethical practices in profession during their campus life. We are confident that our students will emerge as valuable contributory assets to the development of any organization and our nation.
My blessings good wishes are always bestowed on all our students who are entering in and passing out of our institution with flying colours.